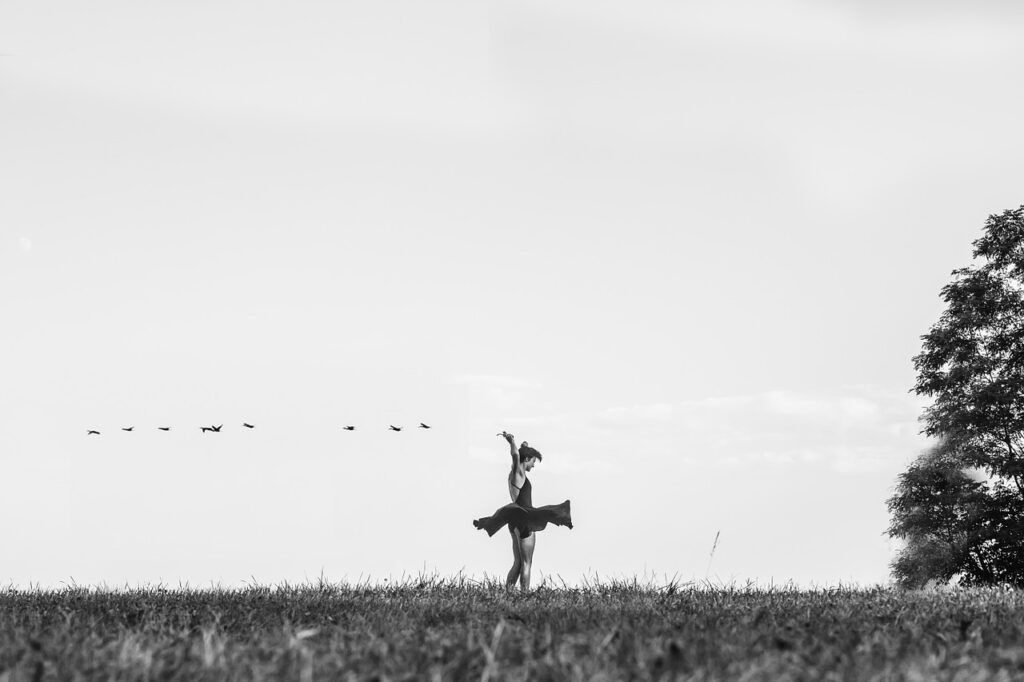 come on over have some fun, dancing in the morning sun
looking to the bright blue sky, come on let your spirit fly
…….
what a feeling, it´s never been so easy
when i´m dreaming….

der sommer ist da
wie wunderbar!
die seele will baumeln
der körper sich in fließender leichtigkeit bewegen
wie die wellen des ozeans
Sommer ist Fülle
ist Ernte
ist warm
entspannend
mit einem schirmchen im glas
eine laue sommerbrise
die fülle des lebens mit beiden armen empfangend
sich gesegnet fühlen
und vor freude übersprudeln
dies erleben wir gemeinsam im danza curativa. heilender tanz – summer edition
wir tanzen zu den wellen der musik
leichtigkeit, sommer, strahlende freude
mich erhoben fühlen
und auf wolken schweben

vollkommene erfüllung lässt mich durch mein leben schweben


Termin: 26.08.2023
18.30 – 20.30

Angelehnt an extatic dance geben wir uns ganz in unseren Körper hinein. Lassen die verschiedenen Rythmen durch uns fließen und spüren uns selbst in der freien Bewegung.

Heilung findet überall dort statt, wo ich in den Zustand meines SEINS eintrete.
Wo ich aussteige aus meinen Konditionierungen und meinem alltäglichen Tun.

Musik macht Räume auf, extatische Räume, die sich in Stille oder in der Bewegung befüllen und einen Zustand von purer Glückseligkeit eröffnen. Mich hingeben. Dem Körper die Führung überlassen.
Und spüren, wie sich Freiheit in meinen Zellen ausbreitet, wie ein wunderschöner Flächenbrand, der mich von innen heraus transformieren kann und mich rein wäscht von alten Verkrustungen meines Geistes und meiner Matrix.

Ein Abend, der Freude, Weite, Fülle, Geborgenheit, Liebe, Glück etc. in dir entfachen soll…
Ein Zustand des Angebundenseins im großen Lebensfluss ist dein Geschenk.

Wir tanzen uns durch verschiedene Klänge, die ich selbst zusammen gestellt habe und die mein eigenes Herz zum schwingen bringen. Eine Reise, die uns in einen Höhepunkt führt, um dann wieder in langsameren, stilleren Gefilden und abschließend in einer Endentspannung anzukommen. Alle Rythmen des Lebens werden berührt….

Ort:
Sonnenhaus Sawitri
Ziegelofengasse 7
2353 Guntramsdorf
(auch öffentlich easy erreichbar: WLB, ÖBB oder Bus, Parkplatz vorhanden!)


Kosten: 25€

Die Teilnahme ist offline und online möglich!
Wenn du online dabei sein möchtest schicke ich dir den Teilnahme link und die playlist, die ich auf spotify zusammen gestellt habe….

Kopf aus, Musik an!